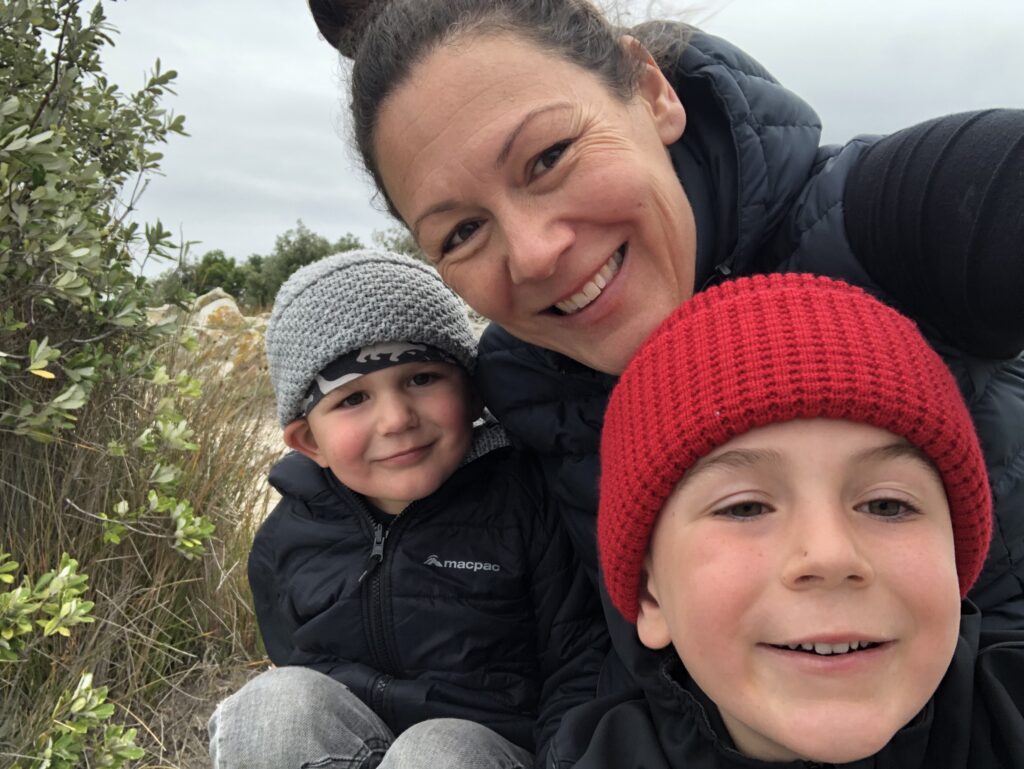 In 2019, Willa's youngest son Emerson lost his hearing as a result of illness and is now profoundly deaf aided by Cochlear. It was finding her way to her first APODC event, Camp 2020, that provided Willa and her whānau the connection into the deaf community she was looking for. Coming from a hearing family, Willa has spoken of the benefits of meeting and engaging with other parents, learning about the community, and making connections that support Emerson as he grows.

Willa joined the committee in 2020, and she was elected as President in 2021. She is excited to progress the great work done by the committee in recent years, connecting families through fantastic events and ensuring APODC continues to meet the needs of Parents and Children in the Auckland deaf community now and into the future.

Willa has extensive business experience including expertise in membership experience and culture, strategy, governance, process improvement and facilitation and brings these skills to the table in her role as President for APODC.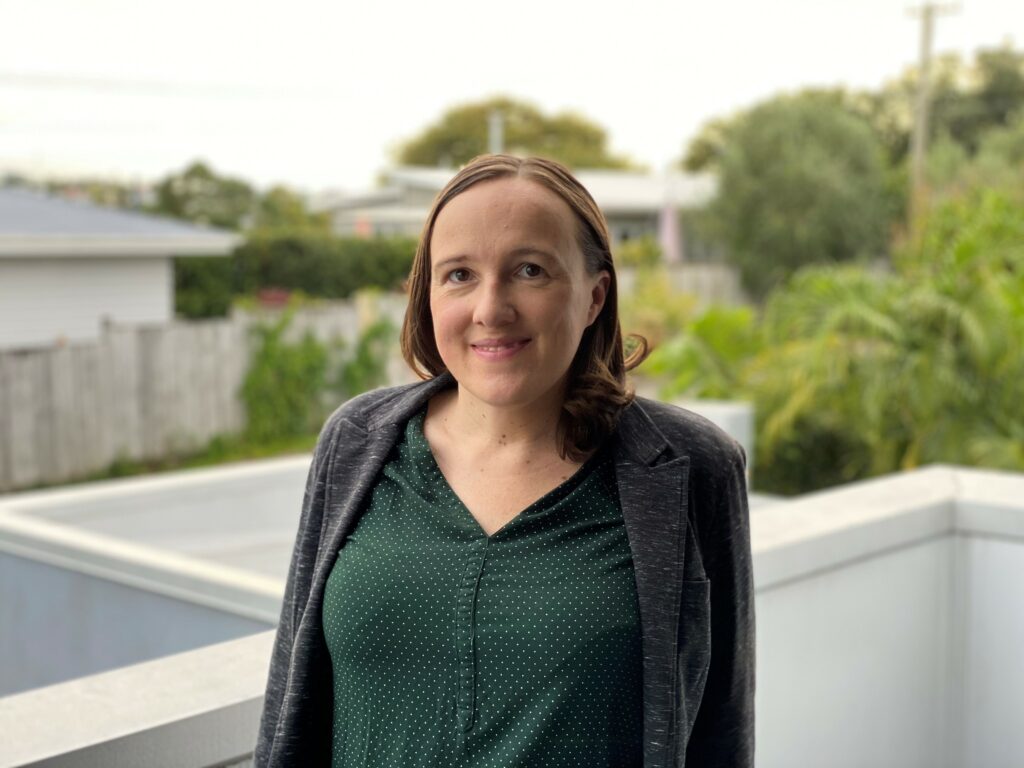 Lydia joined the APODC community in 2022, looking for community after her youngest daughter Thea was diagnosed with profound bilateral hearing loss. Thea's diagnosis came not long after her birth and during the 2021 Auckland lock down. APODC has provided a way to connect with other families and has been a source of real encouragement for us.
Thea, now approaching two years old, wears cochlear implants. Thea is developing her NZSL skills with some excellent First Signs support and she signs enthusiastically at home and at daycare. Attending APODC events has been a fantastic opportunity for the whole whānau to build on their NZSL skills, meet members of the Deaf community and share experiences with other parents and siblings of deaf and hard of hearing kids.
When Lydia isn't practicing her own NZSL skills, she is working as a senior legal counsel and company secretary. She brings her governance experience and enthusiasm to the Committee and is passionate about helping the Committee bring meaningful connections and events to the Auckland community.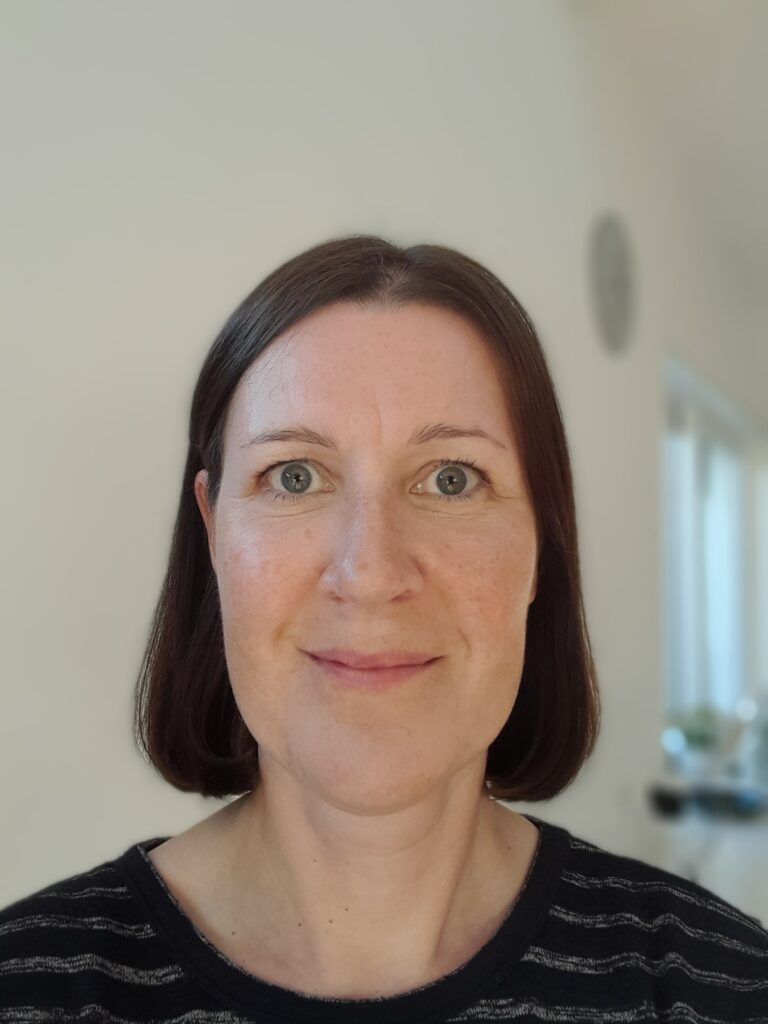 Rhian is married to Michael and has two children Audrey and Gethin. Her son Gethin was born profoundly deaf and received bilateral cochlear implants at the age of 6 months. Rhian joined APODC in 2022 as she wanted to re-build connections with other families of deaf and hard of hearing children, which she felt had fallen away since her son had started school.
Rhian believes that having a support network connecting families of deaf children is vital for the wellbeing of our parents and their children. She feels APODC provides a valuable service allowing families to share knowledge and experiences, access information and build relationships and wishes to give back some of her time to help improve and grow the organisation.
Rhian has a background in banking and commercial law and has worked at law firms, financial institutions and publicly listed companies. She is currently a stay at home mum and chair of the school board of her children's primary school. Rhian has experience in project management, governance, finance and compliance. She has recently started learning NZSL with the intention of teaching it to her children and hopes to reach a level where she is able to easily converse with other NZSL users.
Kirsten Davis
Committee Member
Kirsten enjoys life in the country with her husband and two children, Xavier and Milan. Xavier was born with Charge Syndrome and has severe bilateral conductive hearing loss, aided with hearing aids. She joined APODC as she wanted to connect with other families and find a gateway to increase her knowledge into what supports were available to access.
Kirsten joined the committee in 2014, and was soon elected President. In 2021 she stepped down and into the Secretary role and she has continued in this role to date. She is proud of the changes the committee has made in the last few years and hopes to build on the progress they have made in creating a dynamic, accountable and visible organisation that prides itself on organising a wide range of fun events to allow connection and support.
Kirsten is a Clinical Psychologist and has extensive experience working with young people and their whānau . She is passionate about enabling families to have increased access to their wider community. She brings these critical insights to her role as Secretary and supports the committee as they continue to build APODC's role in the Deaf Community.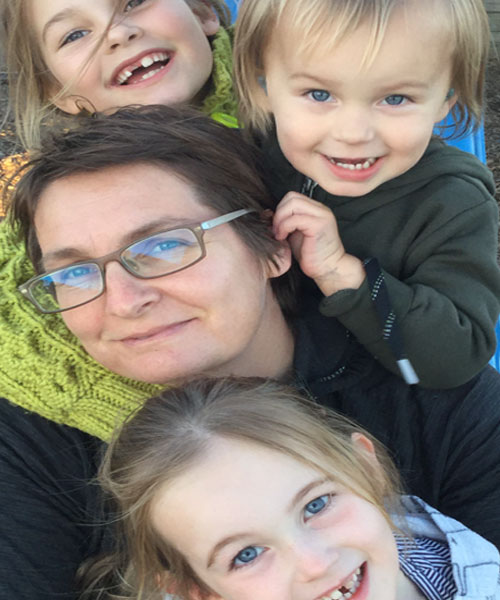 Jo Weaver
Committee Member
Jo and her partner moved from the UK, in 2007, to Aotearoa where they live with their three children. Her partner and two youngest children all wear hearing aids for different degrees of sensorineural deafness. Jo believes APODC events are a great place for families to enjoy quality time together, network with others and share experiences.
Jo has been a committee member since May 2018 and is passionate about supporting connections between families, and offering friendship and support. Knowing about deafness and understanding 'the system', has made her family's journey somewhat easier than it may have been and she uses her experience to support others in a similar situation.
Jo is an experienced Speech-Language Therapist who works privately. She has experience working for MOE, Special Schools and spent many years working at Kelston Deaf Education Centre (now known as Ko Taku Reo). Jo helps APODC to build and nurture their networks with many professionals working in the Deaf and Hard of Hearing Community.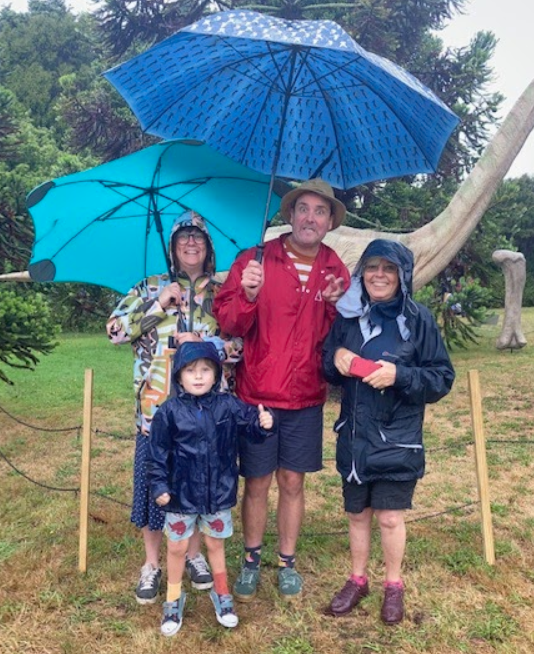 Anna Park
Committee Member
Anna, her husband James, and their son Theo have been members of APODC since 2017. Theo, who is now 8 years old, has bilateral severe to profound hearing loss, identified as a mild loss at birth, which has since deteriorated. (This means he uses hearing aids to hear, and can hear when he wears them, but can't hear much at all in either ear when he doesn't).
Theo, James and Anna use spoken English as their primary means of communication, but they are all learning NZSL via a mix of formal classes, in school (for Theo), online resources, and attending Deaf events. They communicate in NZSL at home more and more as they gain knowledge. The benefits of being able to communicate in NZSL have been enormous for their family.
Joining APODC gave Anna and her family lots of support and introduced her family to others who know the unique experience of raising a deaf or hard of hearing kid. Anna joined the committee in 2021 because she wanted to give back to an organisation she had benefited from joining. In the last couple of years, Anna has helped with events and planning. She has also been a point of initial contact for members and non-members who had questions or concerns or just needed information.
Anna works as a Research Librarian in Waitakere. James works as an English teacher at a high school in central Auckland, and Theo is in Year 3 at Fruitvale Rd School. They live in Glen Eden, West Auckland.
Your help is a very valuable contribution to us!
If you have specific skills which you are happy to share or just wish to help? then please register