Kirsten joined the Committee in 2014, and was elected as President not long after. She has continued in this role to date. She enjoys life in the country with her husband and two children, Xavier, and Milan. Xavier was born with Charge Syndrome and has severe bilateral conductive hearing loss, aided with hearing aids. Kirsten is also a Clinical Psychologist at The Psychology Group, and has extensive experience working with young people and their whānau in mental health and disabilities. She is passionate about supporting families to have increased access to their wider community.
Kirsten is proud of the Committee and the changes that have been made in the last few years to create a dynamic, accountable and visible organisation that prides itself on organising a wide range of fun events to allow connection and support.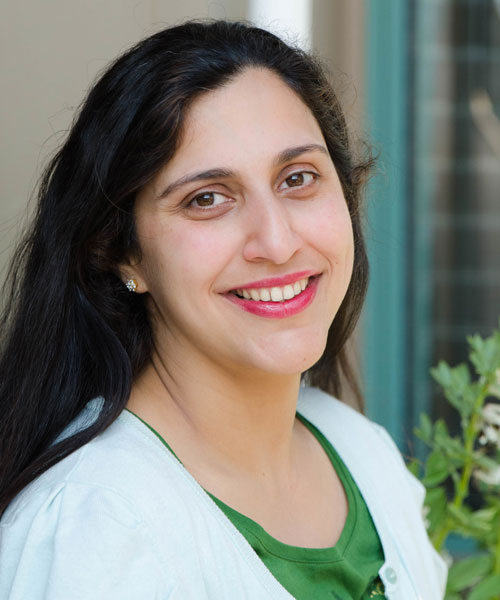 Frian is mum to 3 lovely boys, all with varying special needs requiring significant learning supports. Frian is a passionate advocate for inclusion and equity in the education system, and creating systemic change to ensure meaningful dignified lives for all individuals with special needs. She does this by advocating on behalf of her own children and other families, empowering families to connect with each other, stand up for their children's rights, and effectively navigate the systems to ensure appropriate supports for their children.
Frian and her husband Burzin have been members of APODC for 13 years now. Her oldest son is profoundly deaf and has autism, as well as a genetic syndrome. Her second son has GDD, SPD and auditory neuropathy; and the youngest has autism and dyslexia. She has been on the APODC committee for several years now, and over the years has supported the organization to evolve and grow, in order to keep up with the changing times and needs of our members. In her professional capacity Frian is an ECE teacher, working part time at a specialist kindy, and currently studying towards a Specialist Teaching Post Graduate Diploma in Early Intervention. In her spare time Frian enjoys gardening, and someday would love to travel the world!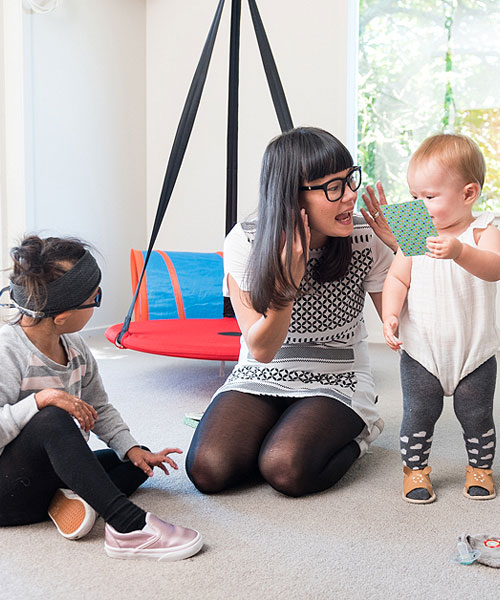 Caroline joined the Committee in 2018 as she wanted to give back to a committee that provides so many opportunities and support to children and families like hers. She is married to her best friend (Morgan), and together they tackle life and their two beautiful girls (Ava and Aubrey) at full speed.
Ava is profoundly deaf (with a few additional needs), and uses NZSL as her main mode of communication and as a family they have been on an amazing journey learning NZSL. As a Speech Language Therapist, and 10+ years experience working in the paediatric field, Caroline now owns two private practices; The Speech Room (SLT) and partner clinic, The Move Room (OT). During her spare time she loves to discover new restaurants, or tune out and play Wood Puzzle!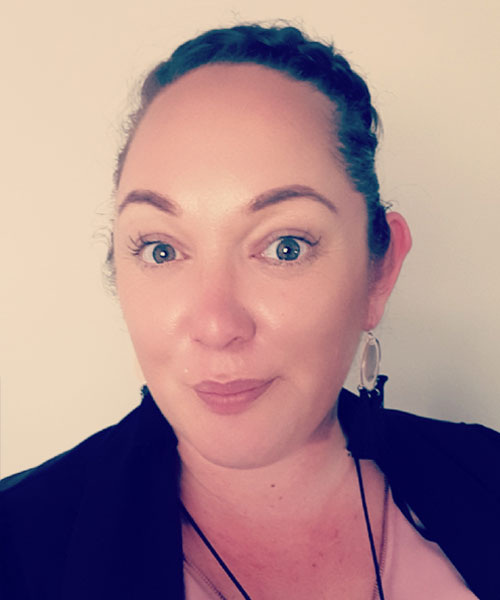 Renetta is a proud NZ Maori Wāhine of Ngati Maniapoto descent. She brings with her, partner Troy and son Te Hira (13). Both Renetta and Te Hira are Hard of Hearing/Deaf. Renetta has come from a family whom grew to use NZSL with having a profoundly Deaf brother solely communicating with sign. Transitioning into adulthood, it came as a shock to her, to find she too, is Deaf. From this, many life experiences fell into perspective once she was able to reflect. It has allowed for a greater personal understanding of this new, but not foreign, aspect of her identity.
Along with personal experience, Renetta has a background of supporting individuals of diverse needs (specialising with Deaf) into open employment. During her time with APODC thus far, Renetta has taken hold of our C2 Group, hosting and facilitating activities for youth of 10 – 15 years. This allows for youth to develop an independence, enabling them to build relationships with others further overcoming obstacles & challenges that they may face during their journey towards adulthood.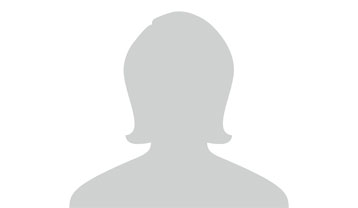 Kia Ora, my name is Leanne Zhu, and I became involved with APODC when my son was diagnosed with unilateral hearing loss. My partner and I feel that we need to have peer support at the earliest possible stage, and build connections with the hearing impaired community. APODC made us feel included and welcome from the start. We have enjoyed meeting other families and learning experiences from each other. That also made me realise the importance of networking, to find out what resources are available to make the journey a little easier. 
I'd like to stand for the Committee again this year to promote APODC among deaf/hearing impaired community, connecting families, and building relationships through shared experience in fun ways. I look forward to helping to plan and coordinate activities as part of the APODC Committee.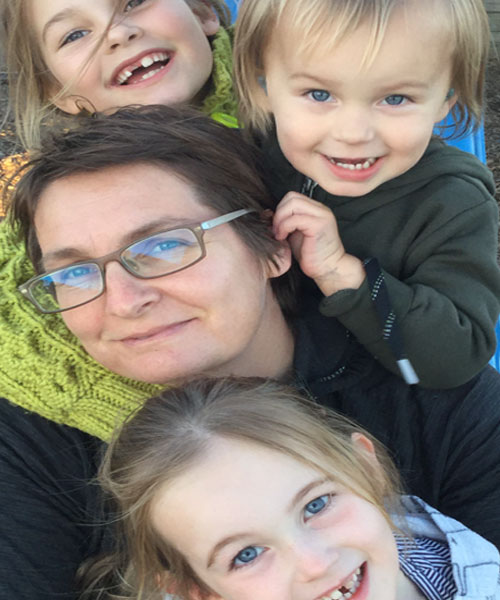 Jo has been an APODC committee member since May 2018. Jo moved to Aotearoa with her partner
in 2007 (from UK), where they live with their three young children. Her partner and two youngest
children all wear hearing aids for different degrees of sensorineural deafness.
Jo is an experienced Speech-Language Therapist, who currently contracts to a private practice. In the
past, Jo has worked for MOE, Special Schools and spent many years working at KDEC (mainly in the
pre-school). Knowing about deafness, understanding 'the system' and already knowing many
professionals working in the field, has made her family's journey somewhat easier than it may have
been.
Jo believes that APODC events are a great place for families to enjoy quality time together, network
with others and share experiences. Jo is passionate about supporting connection between families
and offering friendship and support.
In her spare time, Jo enjoys playing football.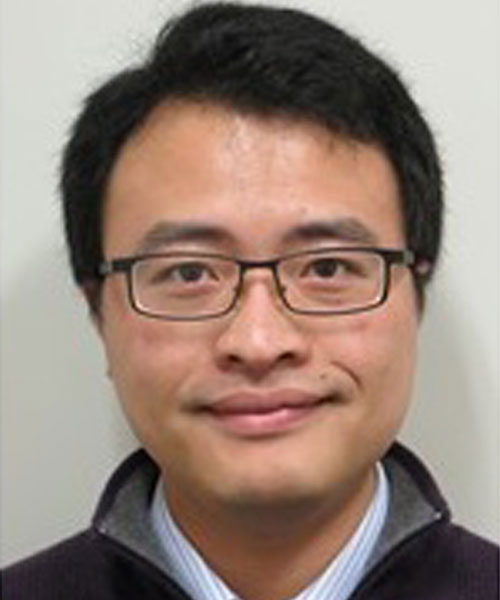 My name is Tim. I have a son, Adam (6), and a daughter, Emma (4). Adam was diagnosed with microtia on one of his ears when he was born, which is a condition that external ear is small and usually with a closed ear canal. Due to this condition, Adam has one sided hearing loss. Even the other ear is hearing fine, this condition, to the surprise of many people (myself included), actually impacts his ability to hear in a noisy environment, because he cannot locate the source of sound.
There are many challenges in bringing up a kid nowadays, let alone he needs extra help on hearing. I was certainly not prepared for it (maybe still am). A bit more than three years ago, a teacher told me about a coffee group held by APODC advertising in The Western Leader newspaper. I went there, had a nice chat with the lovely members, and decided to join APODC. I become a Committee member one month later till now.
I'd like to stand for the Committee again this year (and in fact I urge more from the group to join the Committee). I think parents with hearing loss kids need APODC to help them, and APODC need Committee member to sacrifice their time to help APODC to be able to help its members. During my time with the Committee, I have helped host several coffee groups, and provide input for event planning. What I wish to do more is help promote awareness of difficulties single sided hearing kids facing, along the road where I am still learning.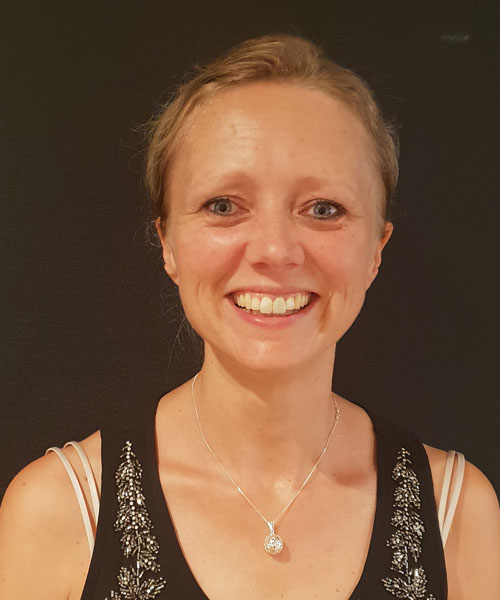 Cat has been the Coordinator of APODC since May 2016, and loves her job! Cat is from the UK, and has been living in NZ since 2007, with Kiwi husband Dominic, and 2 children, Lily (7), and Joe (5). With a BA in Deaf Studies, and MA in Social Work, the opportunity to work for APODC, provided great fit.
Cat is also a mental health researcher, and is leading a project looking at the stories of Deaf people who have used mental health services. Working at APODC has directly supported this study, given that the social and emotional needs of Deaf children are of the highest importance. Seeing the smiles among children, tamariki, rangatahi, and their families and whānau as they connect and support one another, is a highly motivating and very special privilege, which comes with being a part of the APODC team. Cat would like to thank the Committee for their dedication, which makes it all possible, and the families and whānau who allow us to share in their journeys.
Your help is a very valuable contribution to us!
If you have specific skills which you are happy to share or just wish to help? then please register