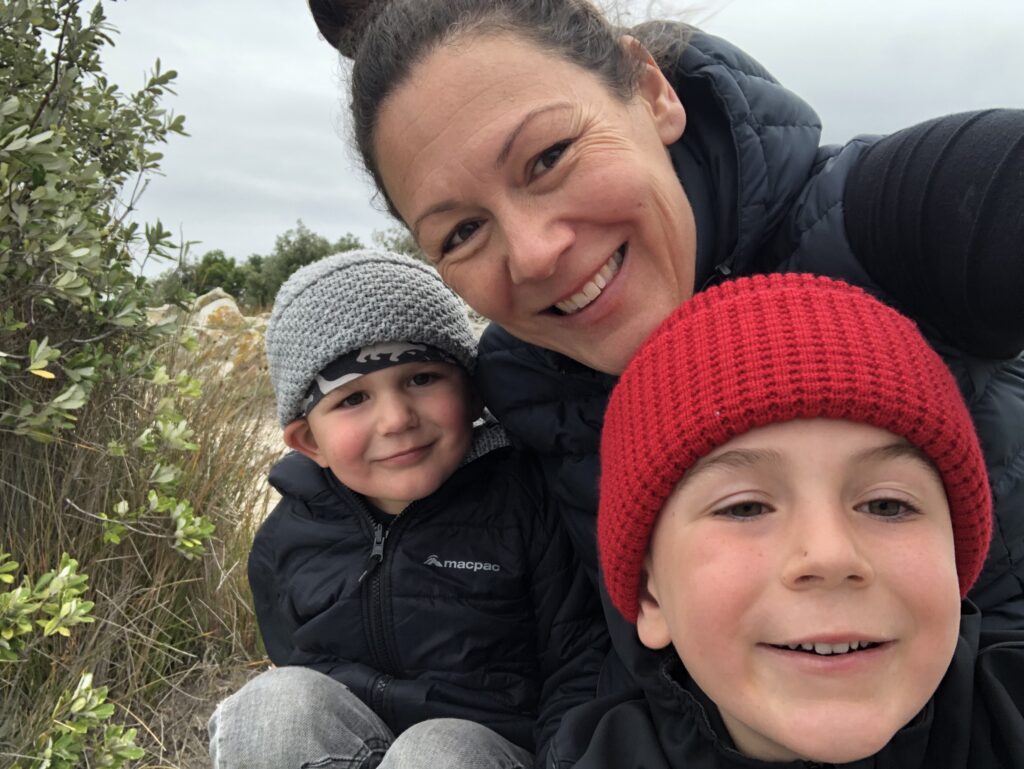 In 2019, Willa's youngest son Emerson lost his hearing as a result of illness and is now profoundly deaf aided by Cochlear. It was finding her way to her first APODC event, Camp 2020, that provided Willa and her whānau the connection into the deaf community she was looking for. Coming from a hearing family, Willa has spoken of the benefits of meeting and engaging with other parents, learning about the community, and making connections that support Emerson as he grows.

Willa joined the committee in 2020, and she was elected as President in 2021. She is excited to progress the great work done by the committee in recent years, connecting families through fantastic events and ensuring APODC continues to meet the needs of Parents and Children in the Auckland deaf community now and into the future.

Willa has extensive business experience including expertise in membership experience and culture, strategy, governance, process improvement and facilitation and brings these skills to the table in her role as President for APODC.

Kirsten enjoys life in the country with her husband and two children, Xavier and Milan. Xavier was born with Charge Syndrome and has severe bilateral conductive hearing loss, aided with hearing aids. She joined APODC as she wanted to connect with other families and find a gateway to increase her knowledge into what supports were available to access.
Kirsten joined the committee in 2014, and was soon elected President. In 2021 she stepped down and into the Secretary role and she has continued in this role to date. She is proud of the changes the committee has made in the last few years and hopes to build on the progress they have made in creating a dynamic, accountable and visible organisation that prides itself on organising a wide range of fun events to allow connection and support.
Kirsten is a Clinical Psychologist and has extensive experience working with young people and their whānau. She is passionate about enabling families to have increased access to their wider community. She brings these critical insights to her role as Secretary and supports the committee as they continue to build APODC's role in the deaf Community.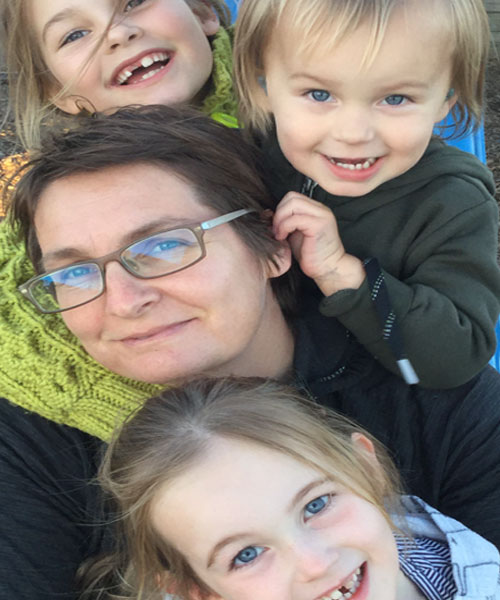 Jo and her partner moved from the UK, in 2007, to Aotearoa where they live with their three children. Her partner and two youngest children all wear hearing aids for different degrees of sensorineural deafness. Jo believes APODC events are a great place for families to enjoy quality time together, network with others and share experiences.
Jo has been a committee member since May 2018 and is passionate about supporting connections between families, and offering friendship and support. Knowing about deafness and understanding 'the system', has made her family's journey somewhat easier than it may have been and she uses her experience to support others in a similar situation.
Jo is an experienced Speech-Language Therapist who works privately. She has experience working for MOE, Special Schools and spent many years working at Kelston Deaf Education Centre (mainly in the pre-school). Jo helps APODC to build and nurture their networks with many professionals working in the Deaf and Hard of Hearing Community.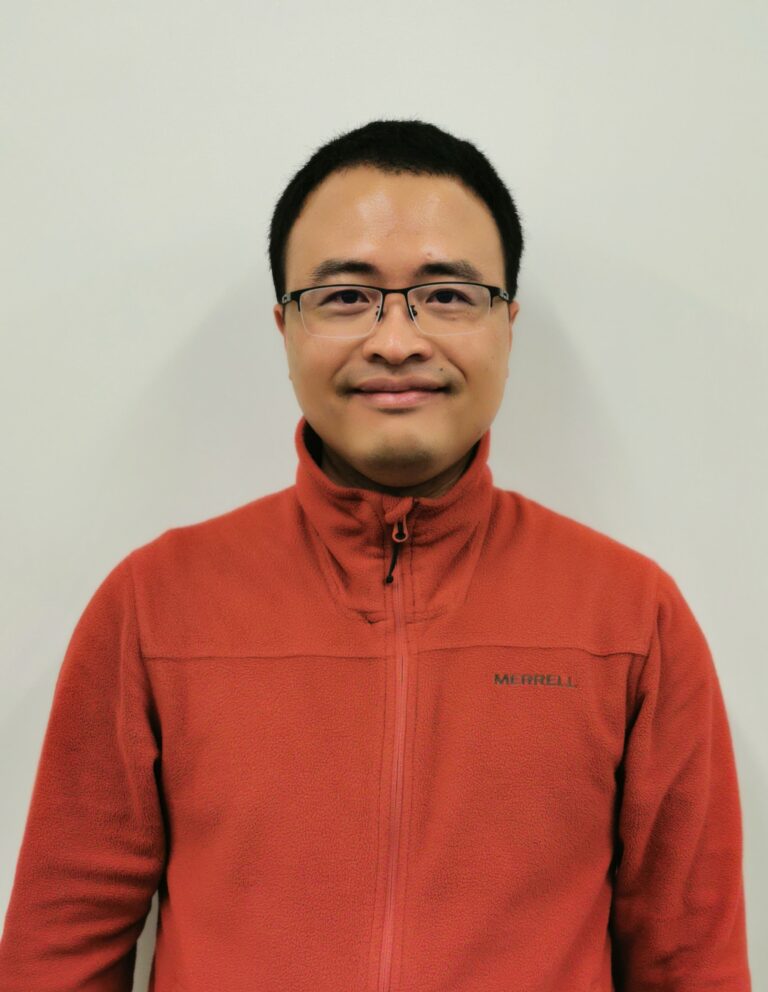 A teacher introduced Tim to APODC in 2015 when they told him about a coffee group they were hosting. Tim decided to attend and, after meeting the wonderful members, he himself decided to join with his two children, Adam and Emma. Adam was diagnosed with microtia of one ear when he was born. This condition means the external ear is small and usually has a closed ear canal which causes Adam to have one sided hearing loss. Tim continues to learn about the difficulties of single sided hearing and is passionate about promoting awareness.
Tim has been a committee member since 2018 and during his time he has helped host several coffee groups and provide input for event planning and previously held the post of Treasurer. Tim understands that there are many challenges in bringing up a child nowadays and knows from experience how vital organisations like APODC can be in the journey of parents who are entering into the deaf community.
Tim works in IT but his passion is in the education and training space. Since joining the committee he has been supporting parent education sessions.
Talofa Lava 
Jess, who is proudly of Samoan descent, her husband John and their five children have been a part of the APDOC community ever since their two youngest children were diagnosed with unilateral hearing loss. Jess and her aiga have enjoyed many APODC events over the years and are grateful for the opportunities they provided to be able to reflect on, and celebrate, the hearing journey her youngest children are on.
Jess joined the committee in 2021 as she wanted to help serve the Deaf Community by supporting APODC to further expand its reach to Pacific families.
Jess is a senior social worker, currently working as a Neighbourhood Lead for The Cause Collective, Manukau. She has previously worked in Family Harm under Counties Manukau Health, and various social service agencies for the past 20 years, both Pacific and mainstream. She is passionate about connecting with people and brings another level of understanding of how to reach and work with people across a range of communities. Soifua ma ia manuia
Soifua ma ia manuia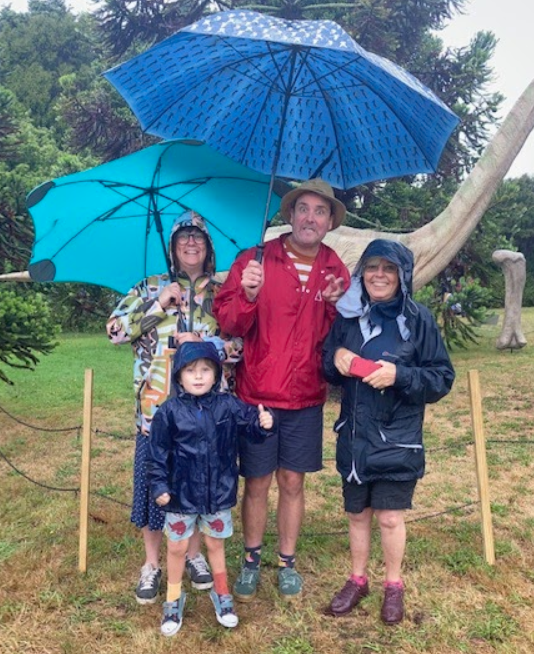 Anna, her husband James and their son Theo have been members of APODC since 2017 when Theo was just 2. Theo, who is now 7 years old, has bilateral severe to profound sensorineural hearing loss, identified as a mild loss at birth, which has since deteriorated. APODC gave Anna and her whānau a huge amount of support, as well as providing her a group of good friends among the parents of other deaf kids.
Anna joined the committee in 2021 because she wanted to give back to an organisation she had really benefited from joining. She is currently learning NZSL and speaks some Te Reo Māori. She hopes to one day be fluent in both.
In the year since being elected to the committee Anna has helped with events, hosting our event at Inflatable World before lockdown, and planning Camp 2022 (which unfortunately had to be postponed). She has also been a point of contact for members and non-members who had questions or concerns or just needed information.
Your help is a very valuable contribution to us!
If you have specific skills which you are happy to share or just wish to help? then please register